Project Type_Service Design
Role_Research, Service Design
Team_Jae Sun Park, Shamim Bakhit, Sujeban Susilankanthan, Alessandro Paone
Shapex is a strategy that empowers branch colleagues to take ownership of the bank branch to create a better work environment and ultimately shape better customer experiences.
Lloyds Banking Group

 is the largest bank in the UK with over 30 million customers. It offers a comprehensive service to customers including savings products, current accounts, mortgages and pensions. Part of its service is delivered through the branch network, currently consisting of approximately 1,800 branches across its core brands, Lloyds Bank, Halifax and Bank of Scotland.
A strategy that empowers branch colleagues to take ownership of the bank branch to create a better work environment and ultimately shape better customer experiences.
It enables the Lloyds Banking Group to become even smarter as an organization and to better adapt the retail banking experience to the demographic around its bank branches.
Re-imagining what a bank branch should be and do in 2019.
The role of the branch is unclear in 2019 due to shifts in customer behaviour meaning more core banking activities are completed online. However, for many customers, the branch provides an important service, either because they don't have access to digital and/or they prefer face-to-face communication.
The role of the human - technology presents endless opportunities but branch colleagues are a vital part of Lloyds Banking Group's service; considering how their role fits with other elements of the service.

Helping Britain Prosper - Lloyds Banking Group has a group-wide mission to help customers end each day better than it started.
Lloyds Banking Group has large branches such as the Halifax flagship branch on Oxford Street, through to microformats in Paternoster Square - considering how the service differs depending on the scale.
Commercial reality - with over 1,800 branches any change will be costly and so any designs should take into account smart reuse of existing materials and low-cost improvements.
To get to know the different painpoints of each stakeholder we applied various methods. Some of the highlights were playing 'Banks Against Humanity ( a card game we recreated from customising 'Cards Against Humanity')' and conducting a inventory placement workshop with branch colleagues.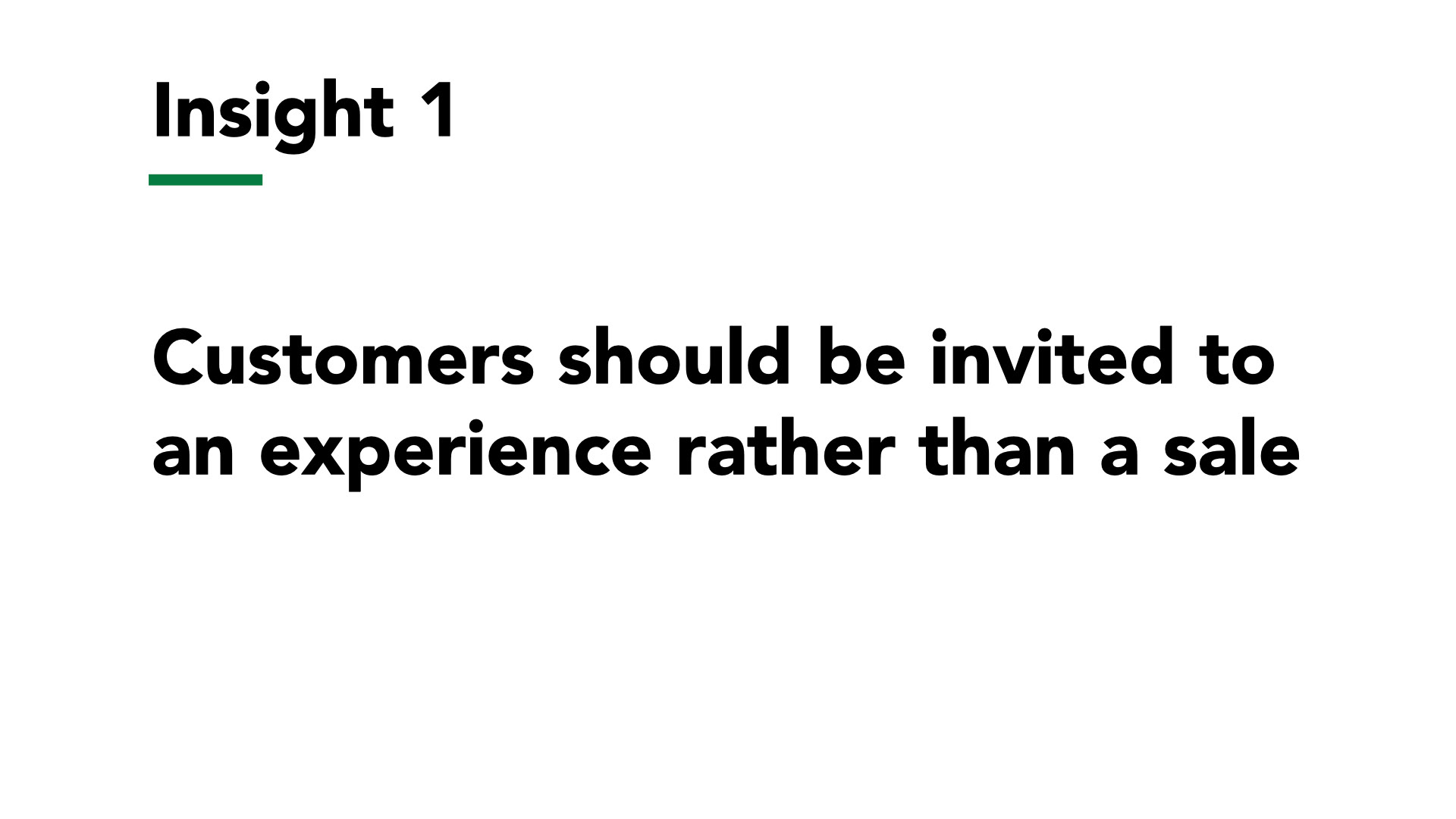 Traditionally, banks have operated as product-centric enterprises. However, in today's digital age, new digital technologies are bringing in new products, services and customer experiences. Customers are finding new fintech companies more attractive, causing banks to realize that they have to become customer-centric instead of product-centric organizations if they want to thrive in this digital era; just as retail stores where customers are invited to an experience.
In addition to banks shifting from products to experiences, the work environment of the branch should encourage a positive and collaborative work environment. During our interviews with branch colleagues at Halifax flagship store, we found that their collaborative work environment creates an atmosphere with shared productivity and therefore, trust between branch colleagues.
​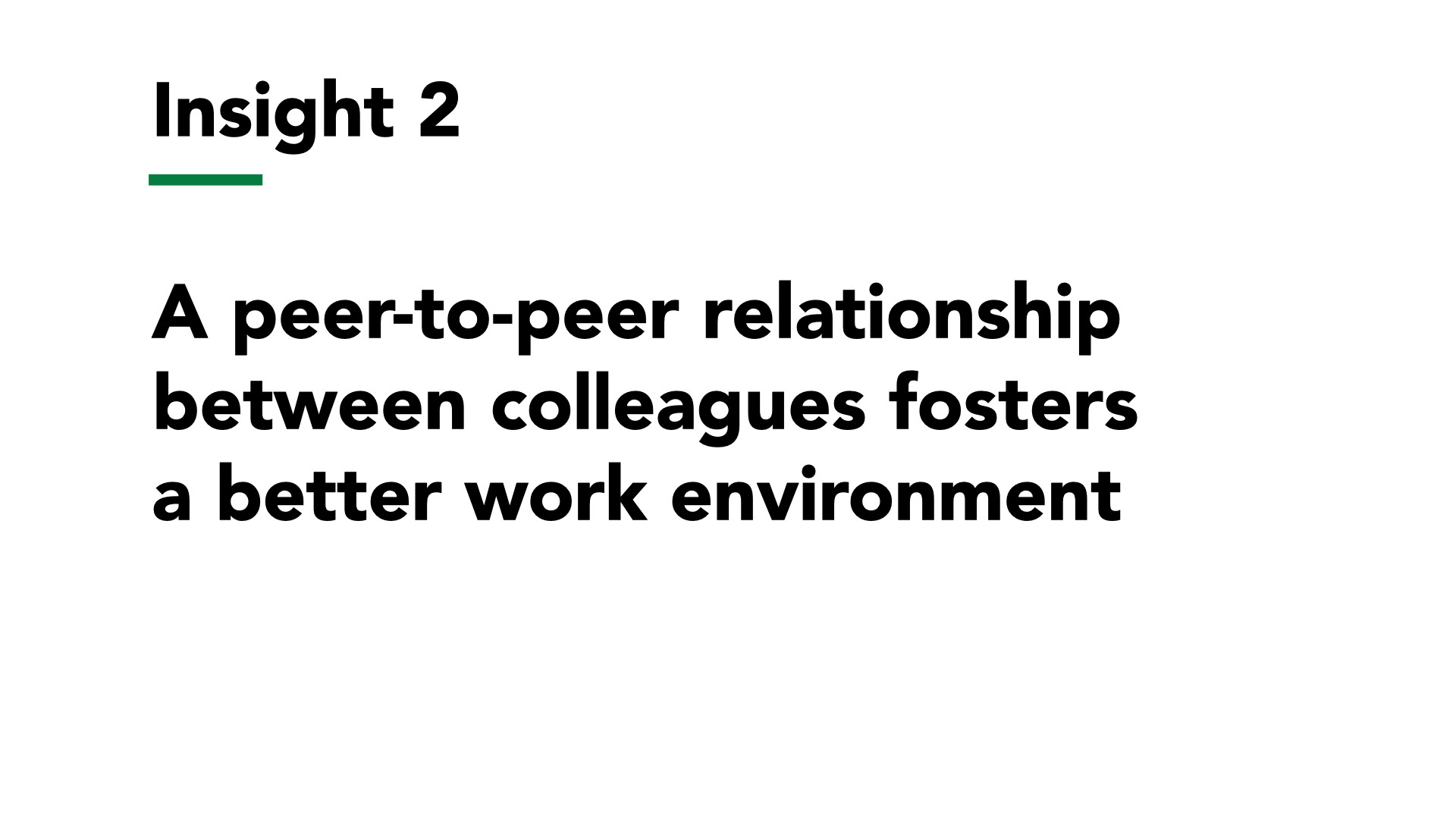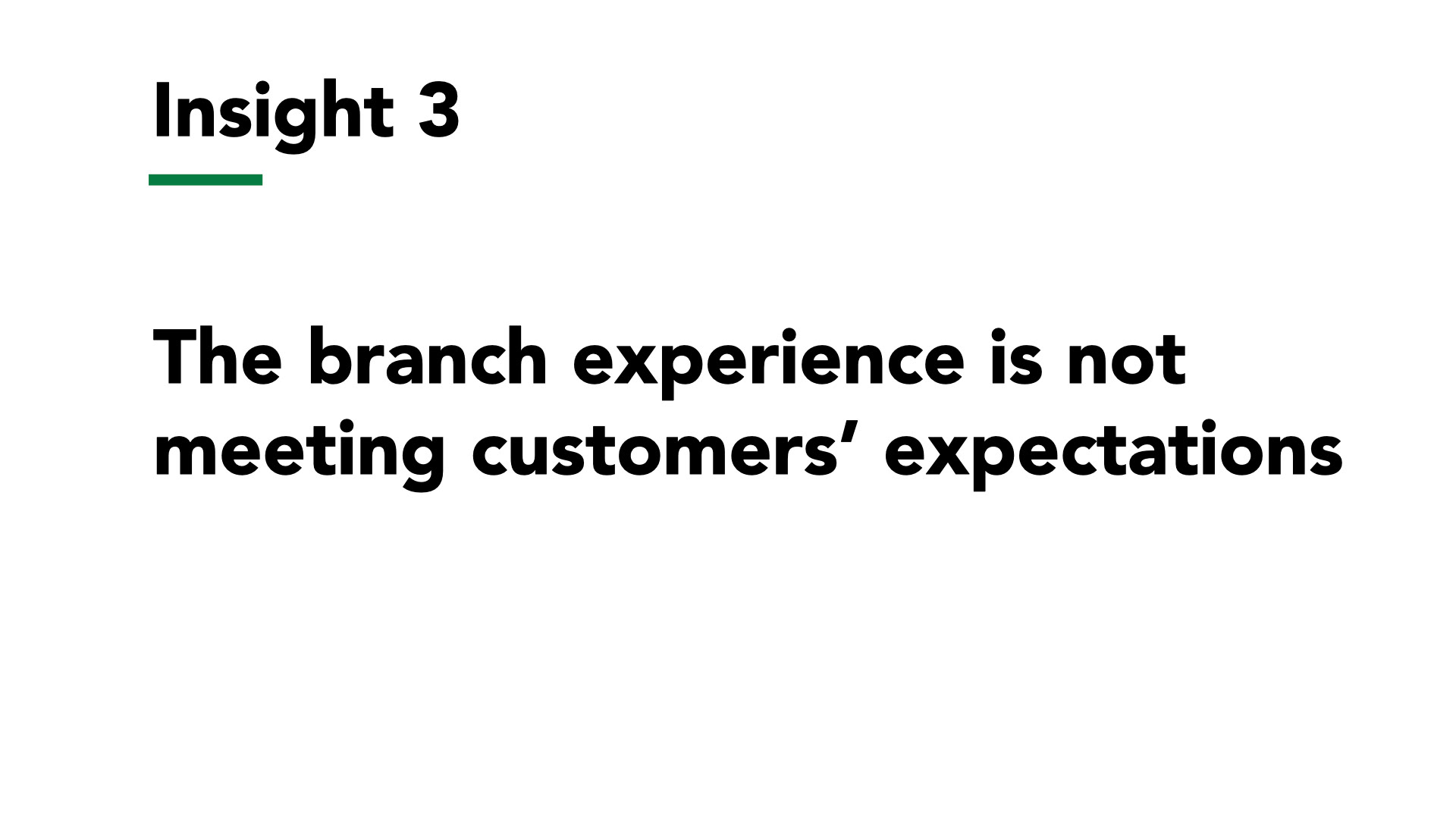 Retail stores have already realized the value of providing a seamless experience for customers. It's not about selling products anymore, it's about creating an experience for customers. As retail banks are moving toward meeting customer expectations and keeping up with the digital technologies, they have upgraded their retail branch networks and have turned them into digital hubs. Since branches handle the most complex interactions, it's important to deliver a distinctive customer experience.
Through our observations at bank branches, we realized that the demographic of customers in the
branches in small towns is very different compared to the branches in the city area. The branches in the city have different demographics based on their locations as well. In business areas Like Cannon street, the customer segment consists of businessmen/women and employees. However, at Oxford street, customers are either tourists or locals shopping in the area.
​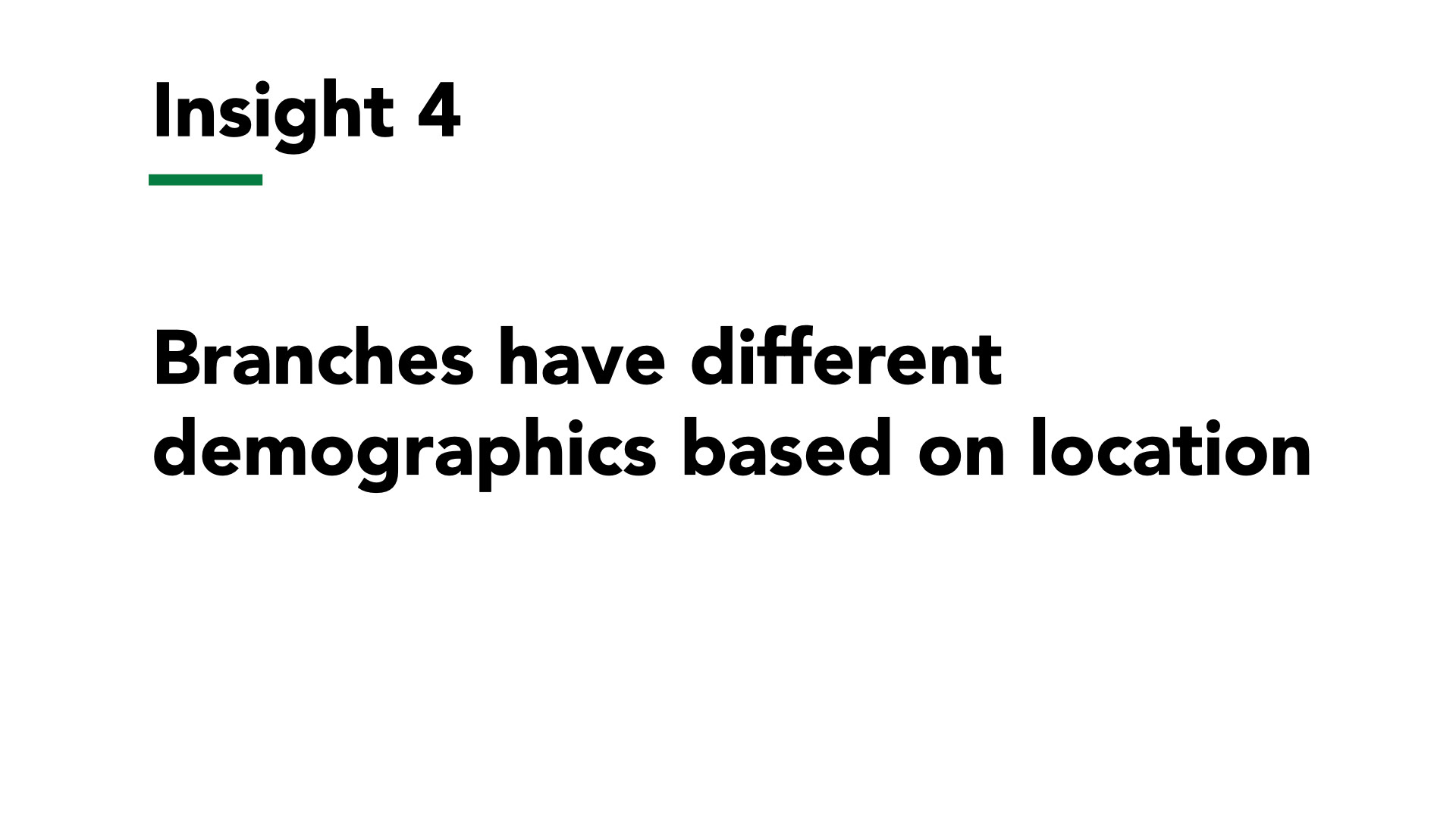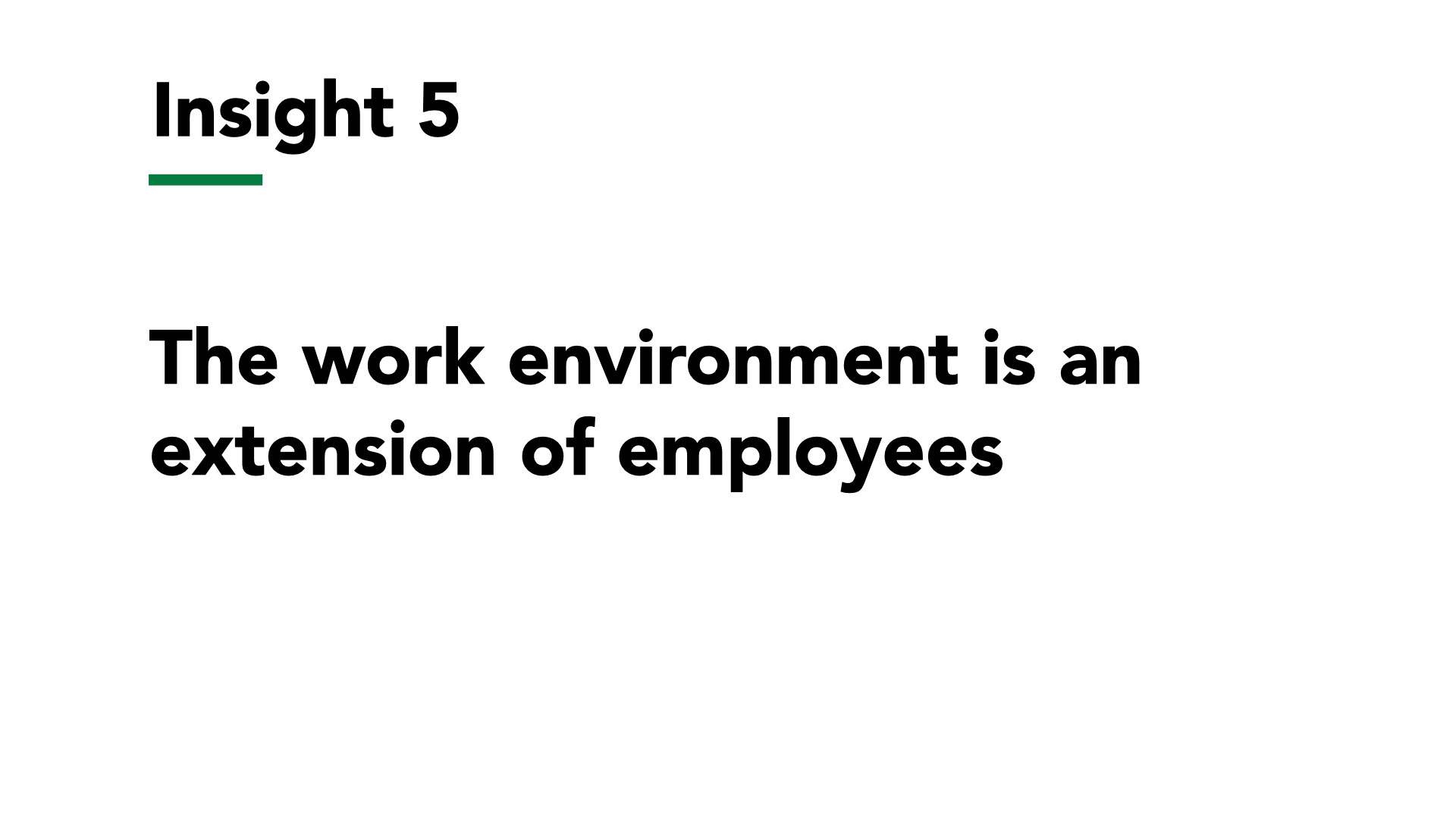 The physical network can still play a critical role in building trust and credibility, offering convenience, and assisting in the transition to digital channels. Getting the operating model within the branch right will be critical to a bank's success with its customers. However, since the branch colleagues are the main providers of the service, it is required that they have an environment where they feel trusted, happy and in charge, in order to be able to provide a better customer service.

Business Problem
Through our research and interviews with people and branch colleagues, we found that the banking experience is not so much about sales anymore, it's more about experiences and the collective branch effort. Therefore, rethinking the bank branch for the age of digital and self-service banking cannot happen without re-imagining the banks' workforce, and their experiences. 
Looking at today's retail banks, we saw that banks are moving toward more customer centric experiences, but the problem is that currently, banks are still using staff as providers of service. However, since staff are the main link between customer and the bank, staff should be shapers of experiences rather than provides of the service. 
​
But what does staff and branch colleagues as shapers of experiences mean? We see experience as two-sided spectrum. On one hand triggering autonomy for branch colleagues. On the other hand creating the feeling that you matter as a customer.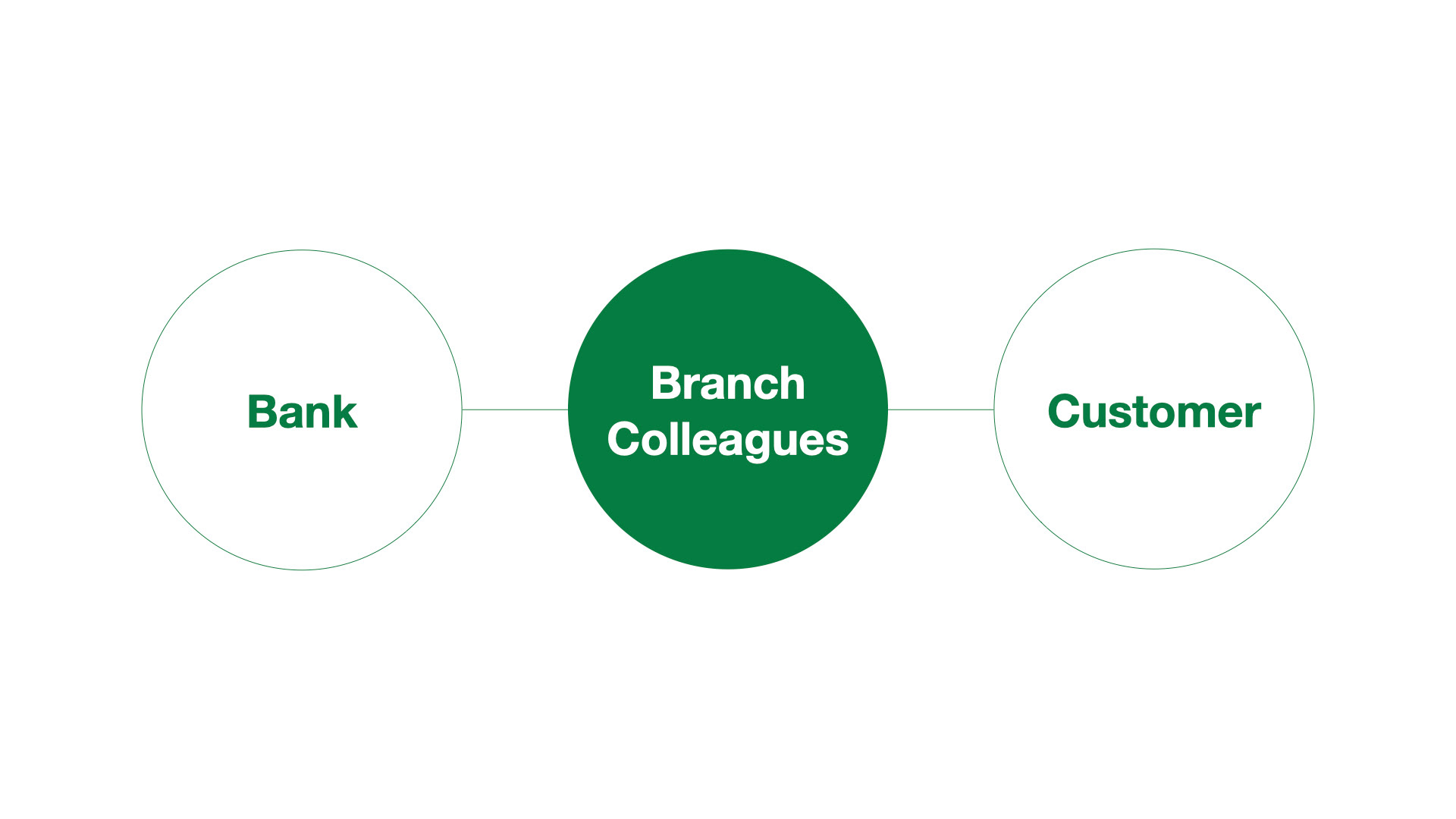 ShapeX is a strategy that empowers branch colleagues to take ownership of the bank branch to create a better work environment and ultimately shape better customer experiences. 

Ownership not on a materialistic level, but on a psychological level. Employees' sense of psychological ownership for the organization is positively associated with both their attitudes (job satisfaction and commitment to the organization) and work behavior (performance and organizational citizenship).

The project planner is divided into 4 weeks, each of them with a specific aim:

Observe, Decide, Generate Idea, Implement

The wrist band is a supporting tool for the branch colleagues to capture thoughts or insights whenever they seek or come up with something.
→ Principles & Guidelines
The set of principles were designed in order to facilitate the adaptation to ShapeX. Beside them, a set of rules will be given to the colleagues, so that a standard will be kept.
​
From autonomy to better branch experience
​ShapeX allows branch colleagues to have autonomy. They constantly improve their branch experience through what they see and feel every day. What they see and feel will differ based on the demographics of the branch, which means that a branch experience is tailored to details and specific needs of their daily customers. Tailored customer experience is most likely to lead to an improved branch experience and a better perception of LBG further on.
ShapeX is a strategy designed to improve the branch experience both for customers and branch colleagues. Through a kit, the branch colleagues will be able to understand how to become co-creators, defining and solving different types of problems. This will allow every single branch to change based on the demographic characters, and to cover the customers' needs.

The intension isn't to train branch colleagues to become service designers. It is to implement and practice a problem solving mindset to help adapt to change of needs and circumstances.
Epilogue(Presenting to LBG)